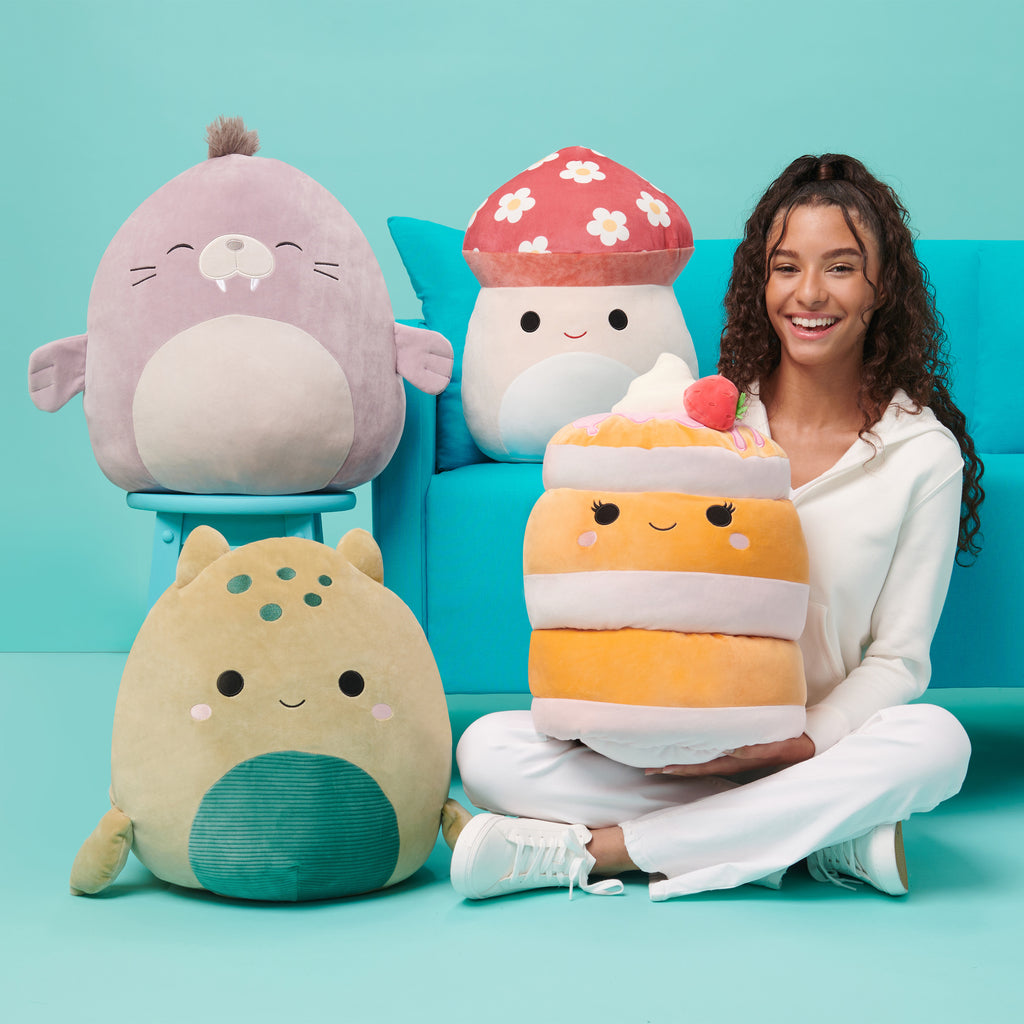 Rarity Scale
Discover the joy of collecting Squishmallows with our unique rarity scale, igniting the thrill of the hunt in every collector!
Introducing the Squishmallows Rarity Scale!
Get ready to chase and collect all-new, limited quantity 'Mallows featuring special seals on their hangtags. Take your #SquishHunt to the next level at select retailers, Squishmallows.com, and at special events and locations!
Rare

These special silver foil Rare Squishmallows tag means only 75,000 of these Squishmallows exist in the whole world! Get them while they last!

Ultra Rare

A golden tag means that only 50,000 of these Ultra Rare Squishmallows exist globally in select retailers. Lucky You!

Special Edition

These special edition Squishmallows are extremely rare with a maximum of just 20,000 existing in the wild!

Select Series

Only 5,000 of these Squishmallows release on our website each month so be on the lookout for exclusive Select Series black tags.

Check-In Series

These Squishmallows with the purple tag can only be found at select locations so get ready for an adventure!

Founders Edition

Find a rare Founder's Redemption Card hidden in a select few packs of Trading Cards and use the code to redeem a special Founder's Edition Squishmallows!